» andressa, 1996
» infp
» hufflepuff
» sagittarius
likes: writing, reading, coffee, lettering, croissants, monet, roses, kpop, gilmore girls, harry potter, taylor swift, romance movies, harry styles, ya and contemporary literature, the color red.
currently
» books read - 19/60
» movies watched - 19/60
— reading
when dimple met rishi; sandhya menonmaybe in another life; taylor jenkins reido poder do hábito;
— watching
romance is a bonus book (dorama)dawson's creek (tv show)coisa mais linda (tv show)gilmore girls (tv show)
— playing
detroit: become humanuncharted 3: drake's deceptionanimal crossingmystic messenger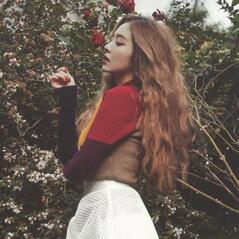 박지민 - 방탄소년단
"우주가 우릴 위해 움직였어
조금의 어긋남조차 없었어."
fell in love with you ♡
saw you ♡
seeing you again ♡
전정국 - 방탄소년단
"너는 내 삶에 다시 뜬 햇빛
어린 시절 내 꿈들의 재림"
fell in love with you ♡
saw you ♡
seeing you again ♡